Pale is the New Tan!
Skin lightening for all of your intimate areas using innovative technologies combined with safe and effective ingredients.
Contact
T: 352-701-6593
hhbrightglow@gmail.com
Hours
Sunday/Monday Closed
Tues/Thursday: 10 am — 7 pm
Wed/Fri: 10 am — 6 pm
Sat: 9 am — 6 pm
Location
6175 Deltona Blvd 
Suite 105
Spring Hill, FL 34606
Get ready, get set, we are launching our
lightening services in April!
Your "Smooth Kitty" never looked so good
with its brand new pink jacket. Intimate labia lightening.
The Frosty Starfish – because some arseholes need to lighten up! Safe and effective anal lightening.
Nothing fancy here. Just as it sounds – When the Taco (labia) meets the Starfish (anus).
Looking for a lighter shade of pink? Our intimate areola lightening is for you.
Tackling those pesky brown pitts is a must.
Bright Glow has you covered.
Juicy thighs good enough to eat!
Wait… that's chicken.
The Pink Taco Complete Package $350
Just like it sounds: a complete series of three treatments of the Pink Taco along with a
one ounce jar of "Pale is the New Tan" cream.
The Va-Janus Complete Package $600
Just like it sounds:  a complete series of three treatments of the Va-janus along with a
one ounce jar of "Pale is the New Tan" cream.
What is Intimate Skin Lightening?
You didn't really think that the "starfish" naturally glowed… did you?
Skin lightening treatments are performed with brightening agents, gentle peels, lasers, or other innovative technologies. None of which include bleach or chlorine that is harmful to the skin. Lucky for you, this means that there's no such thing as "skin bleaching".
At Bright Glow, we are committed to effective skin lightening using innovative nano-needling technologies paired with safe and effective ingredients to relieve your concern of hyper-pigmentation on all of your favorite bits.
We all, at times, have experienced some friction or chaffing on our intimate areas. Maybe you have recently given birth or have seen areas of your skin darken overtime.
Intimate lightening at Bright Glow will effectively lift the pigmentation in order to give you a lighter, brighter, and glowing appearance. If this sounds familiar, then this treatment is for you!
What can I expect at my appointment?
At Bright Glow, with care and comfortability in mind, we will begin your treatment with a combination of a Lactic Cleanser and Steam. This process effectively opens the pores and laying the foundation for a successful experience.
While the skin is damp, we will then apply a small amount of Bright Glow Aesthetic "Pale is the New Tan" lightening cream. This small ½ oz jar is where the magic begins to happen.
Innovation then continues as we utilize nano-microneedling technologies to safely deliver the agents directly into the desired area to be lightened. This is then followed up with a gentle TCA peel to emphasize the success of the procedure.
Lastly, we  give you one final dose of our magic cream and send you out the door with the remaining to effectively promote your aftercare routine for the days following.
Get ready, get set, and glow with Bright Glow Skin Lightening.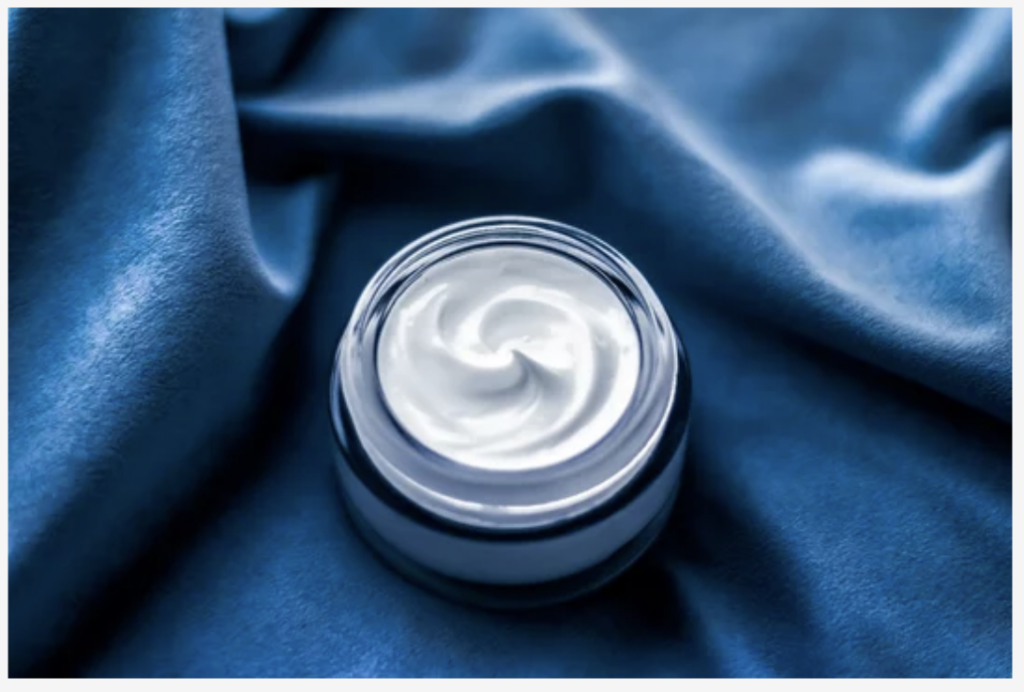 Will it hurt?
Imagine having a sunburn where the skin is tender; however, nothing to really worry about. Your experience is always a priority at Bright Glow. We have you covered. 
How long will it take?
The required time for the appointment is one hour. This includes the time you enter the door to the time you leave. The procedure itself can range from 20  to 35 minutes depending on the location.
Do I need more than one treatment?
Bright Glow recommends a series of three sessions spaced 2-4 weeks apart for optimal results while using the cream daily. You will most definitely improvement after the first session. Pigment is scattered among multiple layers of the skin. Since our skin resurfaces, ongoing treatments allow us to remove deeper layer of pigments. Check out our packages to reduce cost to you for long-term treatment options.
Can I get a Brazilian wax
Oh…please do, as it will only enhance your experience; HOWEVER, be sure to schedule an appointment 3-5 days prior for the wax. You will also have option to take home a jar of  "Pale is the New Tan" cream to get a head start on your treatment. 
How many areas can I do at one time?
For comfortability, we can do up to three areas at one time.
How long does it last?
Once you've finished the process, keeping your skin hydrated and getting one treatment every four to six months is effective at preventing new pigmentation. Getting a va-jacial regularly is a great way to maintain your results and prevent significant darkening from forming again. New pigmentation is lighter and very easy to remove so your results aren't difficult to maintain. 
What about my ingrown hairs?
Because our treatment exfoliates and brightens, it is also effective at removing ingrown. Lighting treatments paired with a Va-jacial allow us to do extractions during your treatment adding a bang to your experience.
How do I prepare for my appointment?
Freshly showered and shaved. Brazilian wax recommended but not required. You can also add our Va-Jacial treatment to further set the stage for your treatment.
Tell me about Microneedling or Nano-needling.
Microneedling is a treatment that uses fine needles (or nano-needles)  to create micro wounds, or channels in the skin. This triggers the production of capillaries, elastin, and collagen. This treatment is also called Collagen Induction Therapy.
What is in the "Pale is the New Tan" cream?
"Pale is the New Tan" cream was developed with a team of chemist in Boulder, Colorado who specialize in the beauty industry. The goal is effective and gentle. There is NO hydroquinone and the cream has multiple unique peptides that brighten the skin. It is safe to use everywhere including the entire face.
Ingredients: Distilled Water, C12-15 Alkyl Benzoate, Cetearyl Alcohol, Cetereth-20, Dextran, Nonapeptide-1, Phenoxyethanol, Capryl Glycol, Ethylhexylglycerin, Hexylene Gycol 
Are there any contradictions?
Active acne, inflammatory lesions, active localized infections, moderate-to-severe chronic skin diseases such as eczema or psoriasis and those who have extreme keloidal tendencies. Auto-immune disease or those undergoing treatment for chemotherapy.
Disclosure:
Any sun exposure will result in the area becoming darker, so avoiding tanning beds is a must. Lesions, pregnancy, birth control, menopause, and other hormonal changes can affect melanin production in the skin. We do not perform treatments while clients are pregnant or breastfeeding as hormone changes are taking place.
When can I start?
Consultations are complementary. Feel free to book a 15-minute consult via website to discuss how many sessions we feel is necessary. Send us an email if you like. We will see you soon!